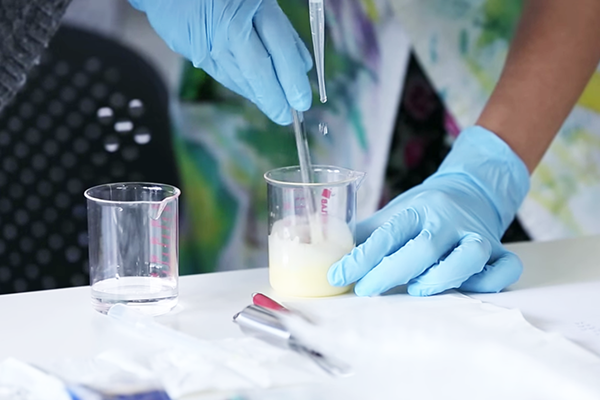 Here at Green Alchemy, we have many years of experience in cosmetic chemistry, biology and natural skincare formulation. We also have the privilege of working with artisan skincare entrepreneurs all around the world on their products and ranges. Many of our customers have trained with us at Formula Botanica and have the foundations in knowing what it takes to make your own cosmetics. But occasionally we are approached by people who are completely new to the industry so we wanted to share our 3 biggest mistakes made by cosmetic formulators.
1. Thinking You Can Launch a Cosmetics Brand Overnight
This is not possible. Not only will it take time to actually design your formulations, but you will need to get them tested regardless of where you are in the world. Stability testing is a must, as is challenge testing whenever your product contains water.
You will need your finished packaging in order to undertake these tests and you should not skip these stages. We estimate that it would take at least 6 months from concept design to having your finished product ready to sell.
Not sure about the steps involved with designing a cosmetic formulation? Read our formulation design service page.
2. Skipping Stability Testing
Stability testing is a necessity for any cosmetic product. This is the stage when you check that your product actually stands the test of time for the shelf life you set it. You want to make sure that at the end of its shelf life it still looks the same, smells the same, performs the same way and consists of the same ingredients. How can you be sure of this? Simple – stability testing.
There are many different types of test you can undertake to check the stability of your product and you need to make sure that you create a testing schedule that suits your product, its packaging, its ingredients, its environment and its proposed use.
Not sure what kind of stability test you need? We can undertake a stability testing package for you.
3. Avoiding Preservatives
If you want to sell water-based cosmetic products to the public (or products that come into contact with water during their life span) then you must use a preservative. Some cosmetic formulators think that a preservative is an optional extra, but it is in fact a necessity. Using a preservative means preventing injury or bodily damages to your customer, avoiding a law suit, protecting your company's reputation and complying with the law.
You can't just choose a preservative that you like the sound of and hope for the best. When you're designing a cosmetic, you must choose a preservative that is broad spectrum, that fits the pH of your product, that actually works and that is safe to use.
Unsure about your preservation strategy? We can help you choose the right natural preservative for the job.
---
Lorraine is a Biologist and the Director of Formula Botanica, the Organic Cosmetic Science School. She and her team deliver online training courses for professional natural and organic cosmetic formulators. Contact Formula Botanica for more information on courses.